Tapas 2016
Tapas Turns Ten!
This year Pegasus Theater Company celebrates the 10th anniversary of Tapas, its festival of new short plays written by Northern California playwrights. Tapas will be presented from August 5 through August 28 at the Mt. Jackson Masonic Hall in downtown Guerneville.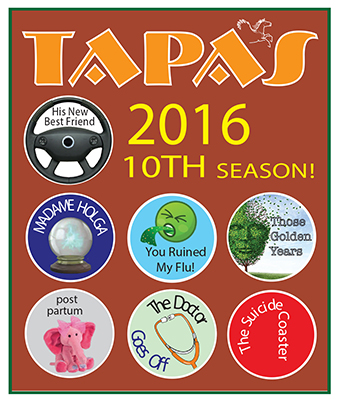 Tapas is Sonoma County's pioneering and premier festival of 10-minute plays. As usual, the plays this year run the gamut from high drama to outrageous low comedy. They include the ultimate in roller coaster rides; the car navigational system that steers the driver in the direction he should be going, not in the one he programmed; the timeless appeal of the crystal ball; and the timely argument about spouses sharing child care responsibilities.
Come see why audiences love these tasty treats. The Masonic Hall is at the corner of Third and Church Streets in Guerneville. Its official address is 14040 Church St., but please note that the entrance to the theater space is on Third Street.
Tickets are $18 on Fridays, Saturdays and Sundays and are available through Brown Paper Tickets online at pegasustheater2.brownpaperpapertickets.com or by calling 1-800-838-3006. There are two Thursday evening performances on August 18 and 25, and these are both pay-what-you-can with seats available on a walk-in basis only because we will not be taking reservations.
Thursday, Friday, and Saturday performances begin at 8 p.m., and Sunday matinees begin at 4 p.m.
Some of the Tapas plays contain adult themes.
Mt. Jackson Masonic Hall information:
Venue: Mount Jackson Masonic Lodge
Map: Mount Jackson Masonic Lodge - entrance to Lodge is on Third Street
Parking: On street parking is available on Third and Fourth Streets.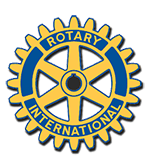 Thank you to the Russian River Rotary