Ghost Light
Many of you have heard of the ghost light project by now. It is a movement happening this Thursday night to show our commitment to be inclusive and supportive of all walks of life.
Pegasus has always been committed to being an inclusive theater. We have always valued and sought out all the varied ideas that make up our Lower River community. However, since becoming a nomad theater two years ago our ghostlight has been in storage!
So instead of hosting our own meeting or vigil we are suggesting to our friends and family that we join in solidarity with one of the other theaters in the community. We support the movement to be inclusive and to create safe spaces for those who feel threatened with the coming change of administration. If you are looking for a place to join in, both 6th Street Playhouse and the Raven Theater are holding ghost light vigils. Check out their facebook pages for more information! Or if you want more information about national ghostlight gatherings check out their website at theghostlightproject.com.
The Telltale Harp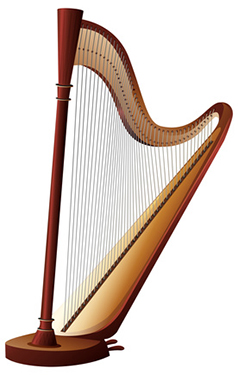 Pegasus Theater's first staged reading for 2017 will be The Telltale Harp by L.A. Kornell and Laura Simpson on Sunday afternoon, January 29 at 2:00 pm.
The Telltale Harp is a backstage comedy exploring the challenging, competitive world of wedding harpists. Based on true tales from harpists across America, The Telltale Harp follows a wedding harpist, a church harpist, and a symphony harpist as they compete for a part on TV wedding reality show "About the Music". The play features live on-stage harp music and occasional audience participation. The audience picks the winner!
Donations gratefully accepted.
Venue: Graton Community Club
Map: Graton Community Club